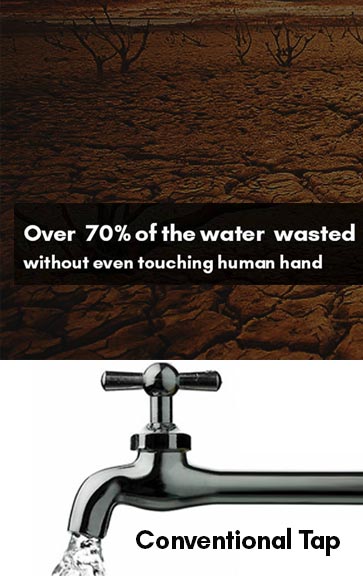 What We Do
The Hawa Water Saving Tap includes a spring loaded valved push type lever which when pushed allows the flow of water through the tap, and when released the water flow ceases automatically. The push type lever in turn is operated/actuated by a spring and there is a damper inside which additionally prevents excessive flow of water through the device and therefore further helps in saving water. The entire invention is Patented due to its unique and innovative design.
Save up to 70% Water
Reduce your monthly
water bills by 75%
Save water at just
MRP Rs.350/- (US$5.00) per tap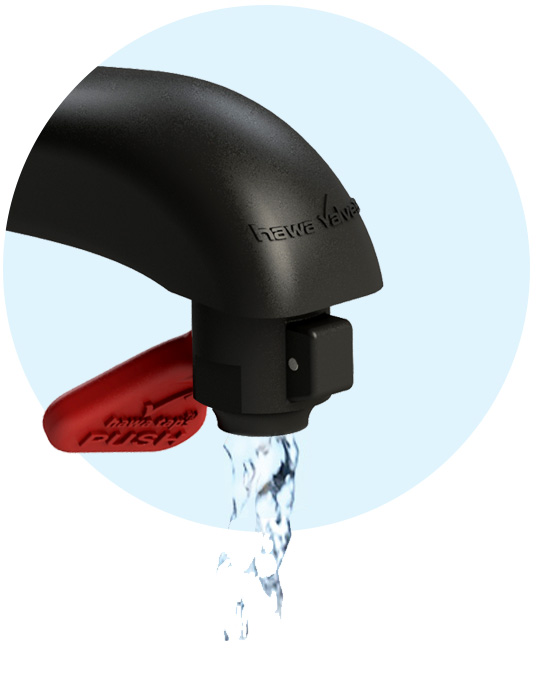 Different Models & Colors Available


How to Use
These taps are designed to automatically save water while using them. All you need to do is press the spring-loaded push lever which hangs from the tap for the water to start flowing. The taps stop flow of water automatically when the push lever is released and you have finished using the tap. Water cannot reach the drain unless it touches the person using it. Simple!!!
Copyright © 2019 - 2023 Hawa Taps all rights reserved. |
Contact Us